Sick of yo-yo dieting and all-or-nothing thinking around food?
I've been there and know your frustration. I used to think that strict dieting or following the latest fad diet was what I needed to do to be "healthy".
Yet, I never felt truly happy or confident in my body. And I felt like I was either "perfect" with my nutrition, or not at all (I'd binge and go all out) - there was not really a middle ground. At the end of the day, food was really friggin' stressful!
I've luckily learned since that there are better, simpler ways to support health and build confidence in my body.
By focusing on developing healthy habits and eating skills, we can ditch strict dieting for good and instead create sustainable, lasting change.
And that's exactly what I teach in my 12-Week Nutrition Skills program.
- Jenn Lymburner | Founder, J2N Fitness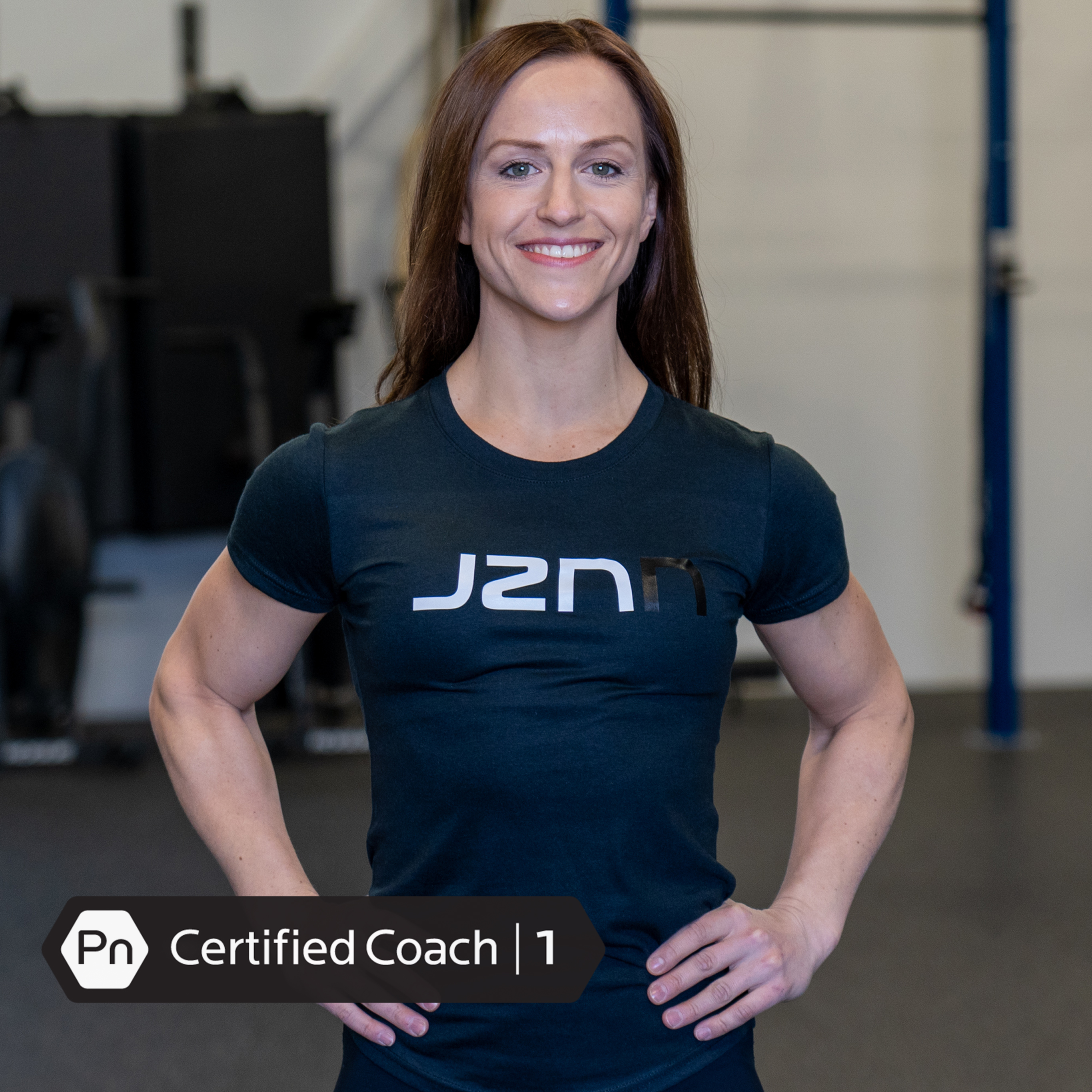 "The nutrition program helped me to re-gain control and balance with regards to my eating. After completing the weekly focus work I felt equipped with an entire new set of tools to maintain this positive shift in my nutrition and lifestyle for the long term. I love being able to eat more intuitively knowing what my body needs to support me both physically and mentally. 


This program has been a game changer for improved physical performance, fat loss, muscle gain and overall wellness. "  - Lesley
This 12-week program includes: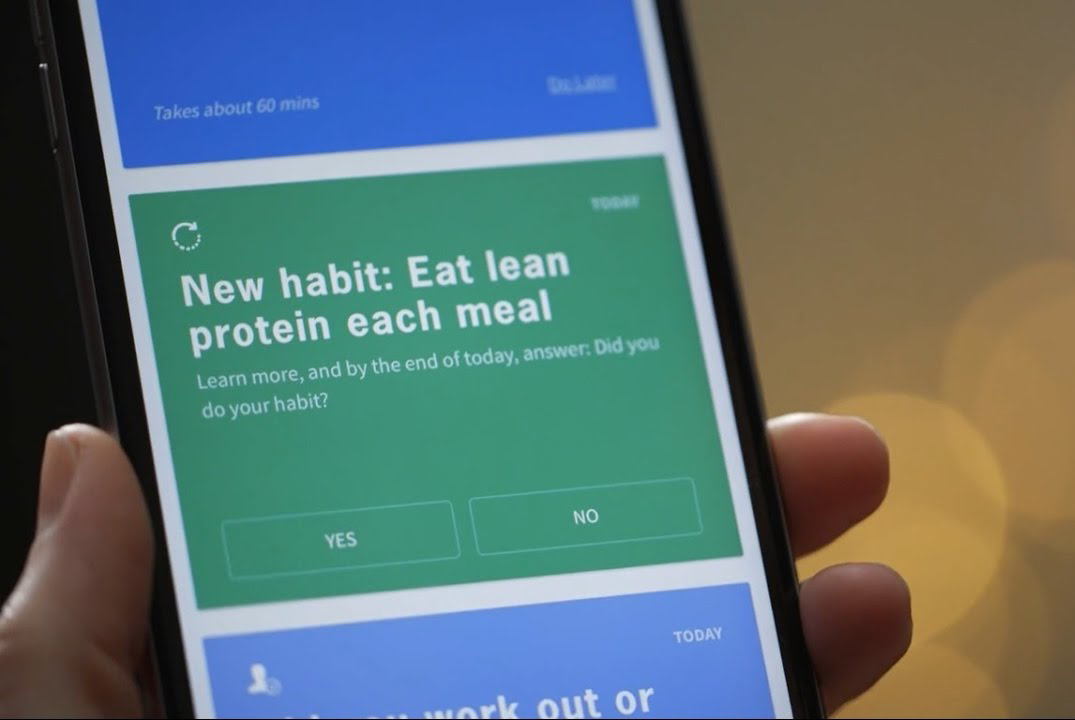 Weekly Skills Development Focused on Sustainable Change
This is where your progress is really going to be made. Every day, you will receive simple (but effective) daily action items to complete, as well as informative and easy-to-digest lessons throughout the week, all provided in a user-friendly app.
These habits will be focused on areas that you need to focus the most time and attention on - and are designed to fit your lifestyle.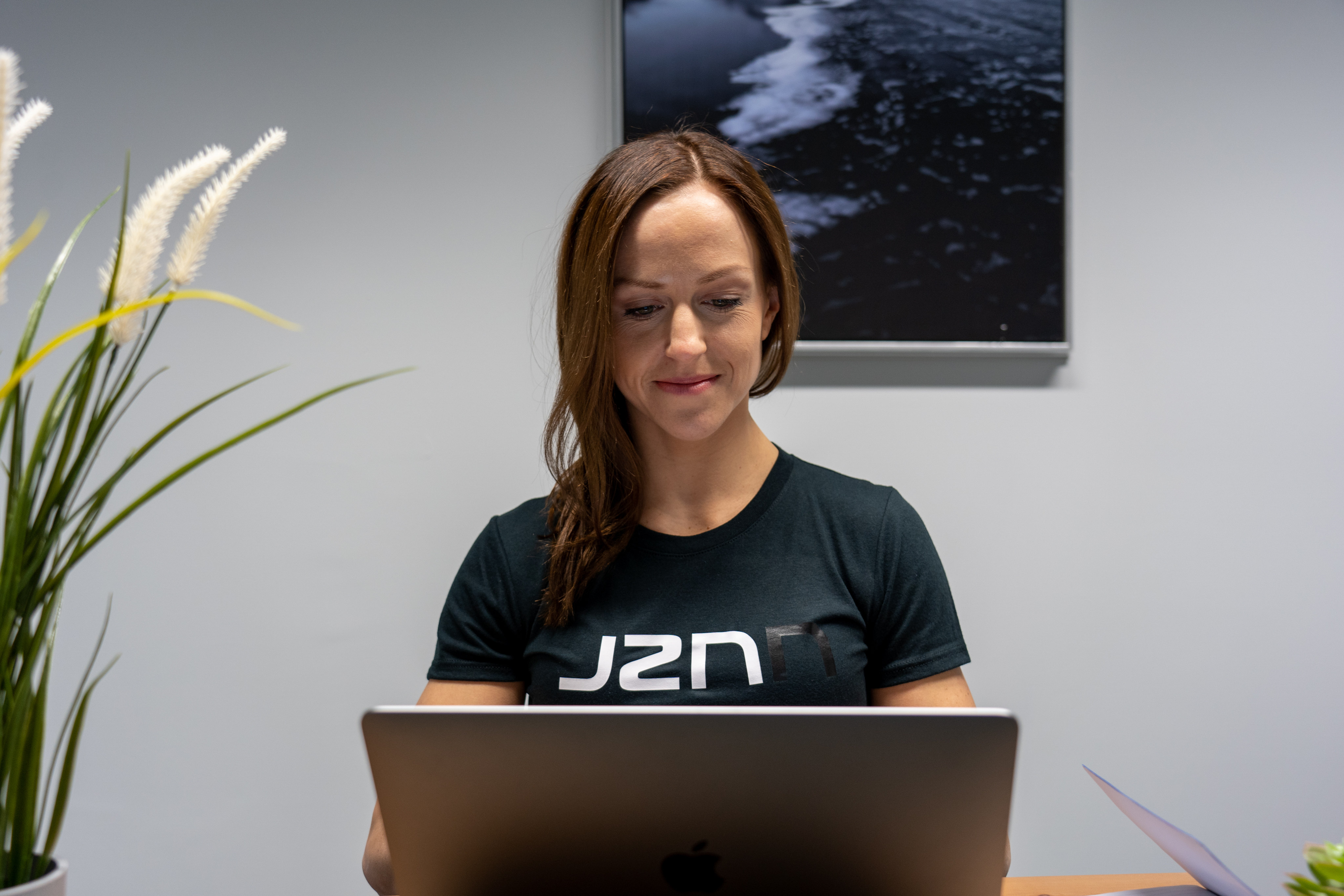 Zoom Check-In Calls & Ongoing Coaching Support
Staying accountable comes with having a support system in place. As your Coach, my job is to be here for you every step of the way.
Each week, we will connect over Zoom or a call to discuss the program and your progress. You can ask questions, share concerns, and together, we'll celebrate your successes!
Sustainable change starts now.
"The relationship I have now with food is not the same I had at the beginning of the program.  I feel confident in my body. I understand why I eat, and I nourish my body in order for it to perform. 


For the first time in years I eat the same food my family eats. I don't see the need of going from regime to regime. It's a mental change. The habits I learned are a part of me now. 


Slowly eating, asking why I'm eating, and drinking plenty of water are my favourites." - Erika
Program FAQs
"Why 12-weeks?"
Change doesn't happen overnight. My goal is to help you build healthy habits that stick so that you feel like you can leave the program with a new confidence in how to support your body for the long term. Remember how many years it's taken you to build your existing habits. New habits will take time :) but are well worth it!
"I'm not sure if I'm a fit. Who is this program for?"
It really is for anyone looking to create consistency when it comes to nutrition. While for some, this might result in weight loss, for others, it might just mean walking around with improved energy or decreased stress.
My goal is that you walk away with new tools and knowledge to help you make better decisions on a day-to-day basis.
I know "dieting" isn't a realistic long-term solution for health and wellness, so this is for anyone looking for systems and guidance to create sustainable habits.
"What happens at the end of the 12 weeks?"
If you're loving the program and process, you have the option to continue working with J2N once the program is complete! Together, we will come up with a game plan to best suit your goals. It might mean continuing your nutrition skills journey, or looking into other program options such as customized online programming or The Total Body Mastery Method course.
"Does this program include a meal plan?
No, meal plans are not included. Instead of following a strict guideline of what to eat / not eat, we're going to work together to help you build confidence and eating skills to support your goals and fit your lifestyle.
Yes, there will be guidance in terms of understanding what and how much to eat to help reach your goals, but if I don't provide you with some freedom and simpler strategies, the idea of long term, sustainable change is less likely to occur.
"Is this Paleo? Keto? Vegetarian? Intermittent fasting?"
This program takes a balanced approach to nutrition. This means that it aims to get a healthy balance of carbs, fats and proteins in each meal.
In saying that, this program is 100% supportive to adapt to your preferences and needs. For example, if you know that you prefer keto or paleo-friendly meals, you can continue focusing on that with these new strategies to support those. If you don't eat meat, we can explore using other quality protein sources.
When it comes to meal timing, there is no right or wrong way to approach it. Some people thrive on eating fewer meals, while others thrive on multiple meals throughout the day.
This program will not force you into a routine that doesn't fit your needs. Instead, we will work together to find the strategies that best support your preferences and lifestyle.
"What about fitness?"
As part of the 12-week program, you can opt to gain free access to J2N's on-demand movement classes.
If you're looking for a bit more structured and in depth training program, we can discuss The Total Body Mastery Method and/or customized programming.


"Can I do this with other people?"
This program is run individually, however, it can run in a group format. If you have friends, family or colleagues interested, please email [email protected] with details (i.e number of participants) and we can start discussing customized group options.
"What happens if I need a refund?"
Full refunds may be provided prior to your program start date. Once the program has begun, refunds will not be issued.
"How do I get started?"
The best way to get started is to book a free consult call with me to chat. We will use this call to further discuss your goals and determine if this program is truly the best fit! From there, we only need a few days to get some intake details sorted before we can kick-off the program and dive in.
"I thought I would hire Jenn and have her teach me how not to binge eat or feel the need to weigh food. I wanted more so of a healthier way to view my food and put that all or nothing behind me. I came from a competitive background and doing these things became the norm for me. Restrictive dieting and then falling off the wagon was a cycle. Jenn made me realize that wellness and health was way more than just food. It started off simple enough and before I knew it I was taking care of myself on a deeper level.
I had some habits of pushing myself past my limits until I literally hit a wall, mental and physically. I didn't even realize this is what was happening until working with Jenn. I pushed myself in my job, I put restrictions on myself, I pushed myself as a mother, I pushed myself in training and as a trainer. Constantly pushing myself ended in failure on a regular bases. I didn't see this pattern until I started implementing Jenn's weekly programs. 
I eat intuitively now and have also stopped weighing myself. I have learned how to do this through Jenn. Her constant support through messages and Zoom calls was a very important piece for me. She always checked in. She made me vulnerable and really start to look inward as to why maybe these things were happening around food. She made me realize taking care of all of me, mind, body and soul was what I actually needed instead of the sole focus of just the food. A lot has changed since completing the program. Life changes. I'm looking forward to what this will continue to be. - Karri-Lynn
Ready to ditch strict dieting for good?